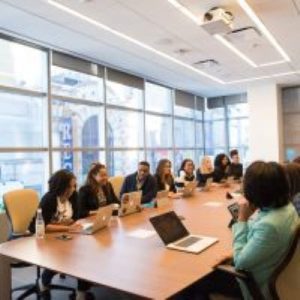 Engagement et satisfaction des différents acteurs de l'entreprise, permettant un accompagnement de qualité sur le plan de la gestion des employés, du développement des talents et de relations de travail

Employee management: Recruitment, Transition upon return to work or retirement, Employee turnover rate, Conflict management, Improved interpersonal relationships, Team work and group synergy, etc.

Talent development: Succession development, Implementation of mentoring programs, Career development, Leadership program, Sales program, Communication program, Training, workshops and conferences

Labor relations: Development and implementation of occupational health and safety programs, Support in negotiations, Union-management consultation, etc.
The retention rate increases between 9 and 17% when managers implement methods to enrich the tasks of their employees (University of Colorado)

« Je suis convaincu que rien de ce que nous faisons n'est plus important que d'embaucher et de développer des personnes. Au final, vous pariez sur les gens, pas sur les stratégies.
Lawrence Bossidy, auteur et homme d'affaires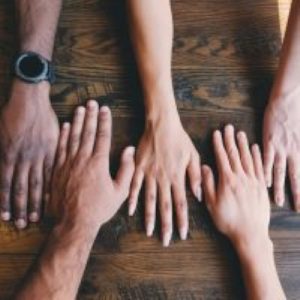 Culture, inclusion & diversity
La création et mise en place d'une approche d'inclusion et de diversité, permettant une culture organisationnelle empreinte de richesse.
Companies with more culturally and ethnically diverse management teams are
35% more likely to make above average profits (McKinsey)

« La force réside dans les différences, pas dans les similitudes
Stephen R. Covey, auteur et homme d'affaires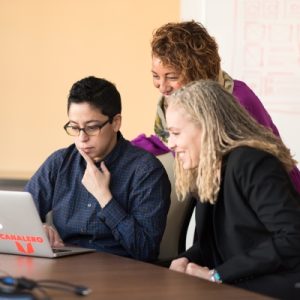 Improvement of internal communication processes, allowing you to enrich relations with the people within your ecosystem for increased motivation and satisfaction and, by the same token, better productivity
86% of employees and managers cite a lack of collaboration or ineffective communication for failures at work. (According to Salesforce)
« Pour communiquer efficacement, nous devons réaliser que nous avons tous une perception différente du monde et utiliser cette compréhension comme guide dans notre communication avec les autres
Anthony Robbins, business strategist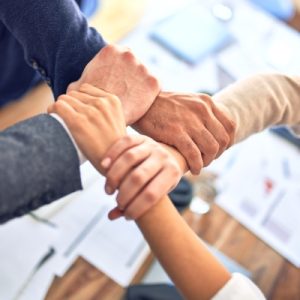 Développement des relations interpersonnelles et des équipes
Amélioration des relations interpersonnelles, permettant de développer des environnements de travail propice à la collaboration des gens et des équipes au sein de l'organisation.
33% of employees say the ability to collaborate makes them more loyal (The Economist)

« La rencontre de deux personnalités est comme le contact entre deux substances chimiques : s'il se produit une réaction, les deux en sont transformées
Carl Gustav Jung, psychologist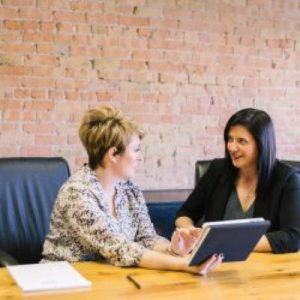 Accompagnement visant le développement des talents, débutant par l'évaluation des besoins à court moyen long terme, l'identification d'objectifs et la mise en place d'un plan d'action ciblé permettant l'épanouissement professionnel et personnel
18-34 year olds consider interesting tasks (63%) and personal achievement (60%) as selection criteria for a new job (Laval University)
« Nous ne pouvons pas devenir ce que nous devons être en restant ce que nous sommes
Oprah Winfrey, media mogul
C3B is a catalyst for change, where our expertise in developing people and organizations, through psychometric instruments and personal, leadership and sales programs, helps people create successful and sustainable growth initiatives.